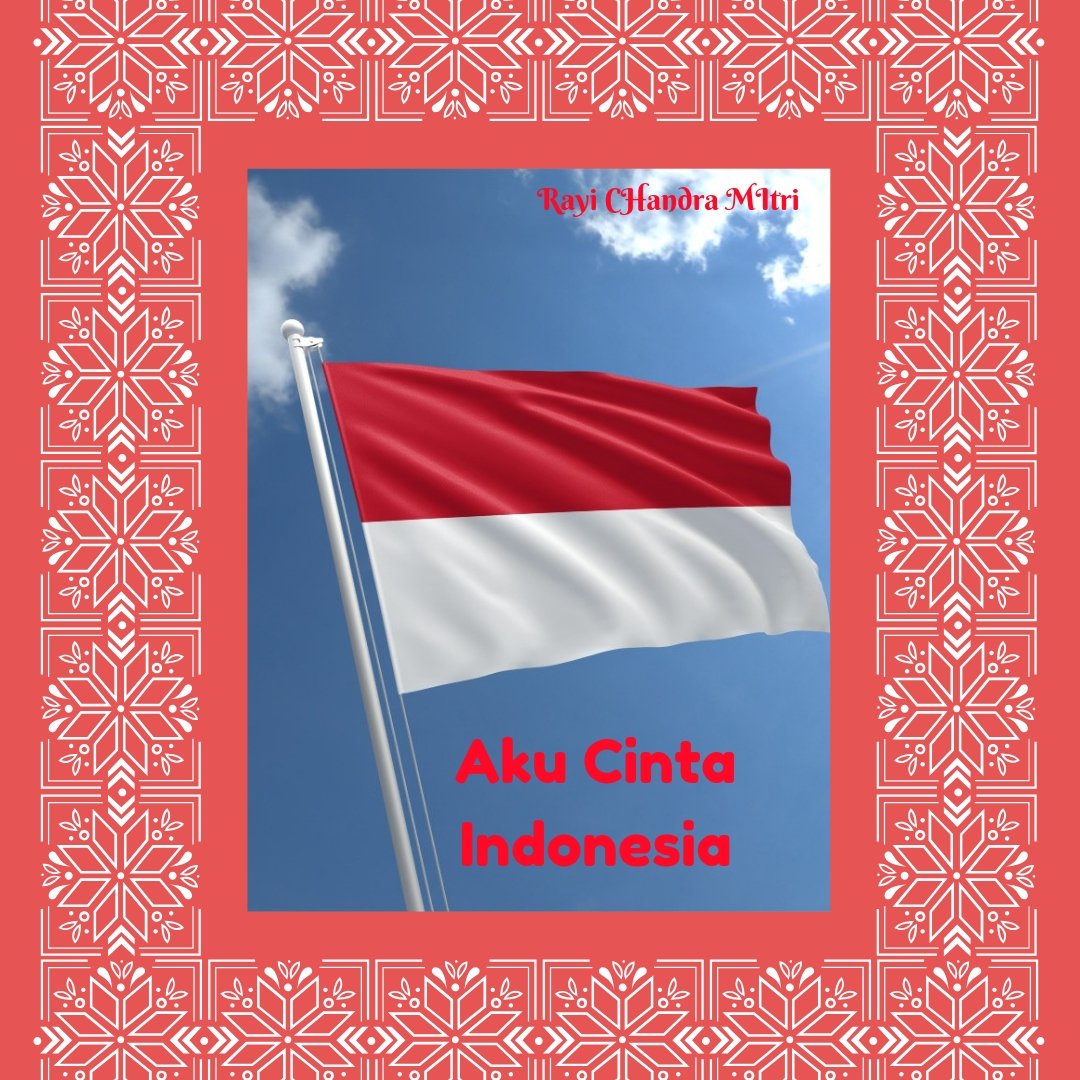 On one sunny day, the sun is rising and smiling for these children and the teacher in Playgroup Sakinah. The children gather around and sit nicely, listening to the teacher in front of the class. The teacher brings something for her students that makes them excited and curious. They want to know what the teacher will do. But, at first the teacher wants to do morning greeting.
"Assalammualakum…Good Morning Children? Well Ms kiki in here. Wah lihaat anak murid miss, sudah siap menyambut dan bermain dengan gembira di sekolah" Kata Ms Kiki
"Waalaikumsalam,…Good Morning Miss Kiki…." Jawab anak-anak bersamaan.
"Oke Ms Kiki will tell the story today. Tahu tidak kemarin ada acara apa ya?" tanya miss Kiki
"Tahu miss, kemerdekaan republik Indonesia". Jawab anak-anak
"Betul. Kemarin Negara kita Indonesia merdeka. Nah judul buku miss yang punya yaitu Aku Anak Indonesia. This is about Aku Anak Indonesia. KIta tahu Indonesia is our love country and where we are living." Jawab  Miss Kiki
After the teacher gave explanation about our beloved country, Indonesia, the children are becoming eager to know what Indonesia is. Who will be proud of our country? The answer is our children.
"That's right, Indonesia merdeka di bulan Agustus kemarin di tanggal 17. Hayoooo Siapa yang  ikut lomba di 17 Agustus di rumah?" tanya miss Kiki.
Banyak jawaban dari anak-anak beragam, ada yang ikutan, ada yang belum berani, dan ada yang unik pertandingannya.
"Nah, dalam memperingati kemerdekaan kita pun juga turut berterimakasih dan bersyukur pada Pahlawan. Tapi tahukah teman-teman arti dari pahlawan?" Tanya Miss kiki dan anak-anak pun belum tahu. Kemudian dilanjutkan yel-yel Aku Anak Indonesia.
"Pahlawan adalah orang yang sangat berani. Siapa yang ingin menjadi anak pemberani." Jawab Ms kiki,
Now they so proudly say I'm brave like a patriot in indonesian history. They know independence day of Indonesia and try their best in every thing they do. 
to be continued…
#Tantangan10Hari
#Level10
#KuliahBunsayIIP
#GrabYourImagination